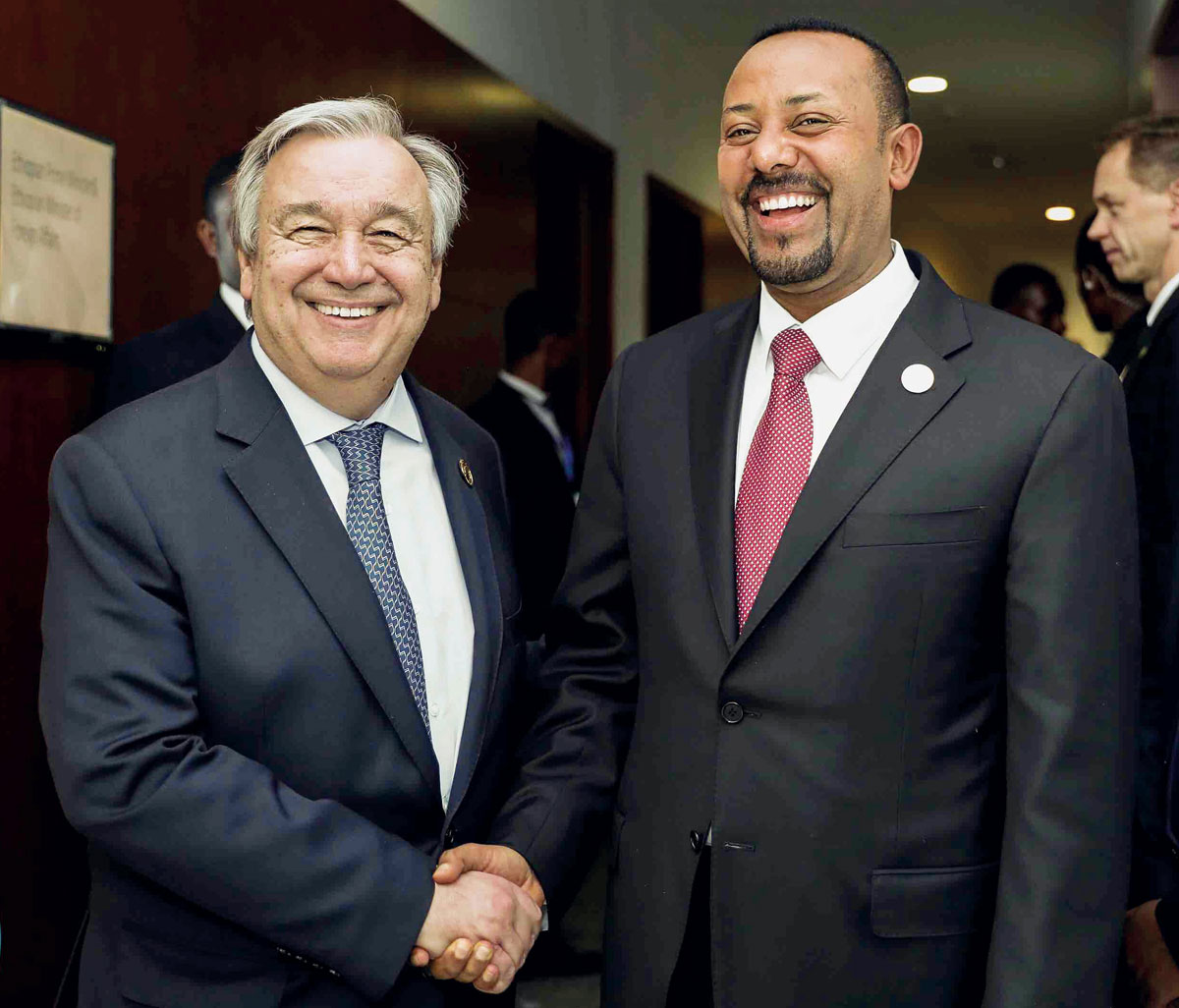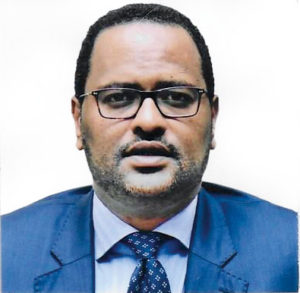 Interview with H.E. Henok Teferra SHAWL


Ambassador of Ethiopia
A little more than a year after his appointment as Prime Minister of Ethiopia, Dr Abiy Ahmed was awarded the Nobel Peace Prize. An acknowledgement and encouragement attributed a few months before the general elections due to be held in May 2020. H.E. Henok Teferra Shawl, Ambassador of Ethiopia to France, comments on this dynamic and explains the opportunities it now opens up to expand on Ethiopia's role as one of the major political and economic hubs of the African continent.
The Diplomatic Letter: Mr Ambassador, Prime Minister Abiy Ahmed was awarded the Nobel Peace Prize on 11 October 2019. What is your reaction to this distinction?
H.E. Henok Teferra SHAWL: First of all, I thank you for coming to our Embassy. Of course, I am very proud because Dr Abiy Ahmed is the first Ethiopian to receive the most prestigious prize awarded internationally. For our country, this is a very great honour.
This Nobel Prize is a very fair reward for his tireless efforts for peace in the subregion, but I also believe for his commitment to peace and the strengthening of democracy in Ethiopia. From this point of view, this distinction is an encouragement to continue along the path outlined by the Prime Minister.
T.D.L.: At the beginning of your diplomatic career, you took part yourself in the work of ad hoc committees of the International Court of Justice, in The Hague, on border disputes between your country and Eritrea. Based on this experience, what is your analysis of the process leading to the peace agreement of 16 September 2018? In your opinion, how this "acceleration of history" was possible?
H.E.H.T.S.: This peace agreement was indeed concluded within a very short time frame. In just a few months, we broke a deadlock that had endured for more than twenty years and we turned the page on a conflict that resulted in hundreds of thousands of deaths. I believe this would not have happened without Prime Minister Abiy Ahmed coming to power. His determination to implement this peace process in a serious way proved decisive.
To achieve this outcome, he demonstrated great courage and innovation in his approach to resolving disputes between the two countries. His vision made it possible to put aside "small problems" and to see the "big picture", in the sense that the fundamental issue of peace is the prosperity of our peoples.
T.D.L.: Could you describe how the normalisation of relations between Ethiopia and Eritrea is taking effect?
H.E.H.T.S.: Since the signing of the agreement to restore bilateral relations on 9 July 2018, a trust-based dialogue has been restored between the two countries with the reopening of our respective embassies. After a gap of twenty years, air links between the two countries were re-established on 18 July 2018. Since then, two to three daily flights connect Addis Abeba and Asmara. More importantly, families were able to see each other again and meetings between our peoples were held on both sides of the border.
The foundations are now being laid to conclude agreements that will strengthen our economic cooperation. Infrastructure is being built. In this regard, I would like to highlight the support provided by the European Union for the reconstruction of road links between the Ethiopian border and Eritrean ports. These first steps give us a glimpse of a promising future, for which we should all be thankful.
It must be understood that we now favour a comprehensive approach to the resolution of outstanding disputes. The establishment of peace has completely changed the way these issues are approached. In this regard, I would like to draw your attention once again to the positive support that the awarding of the Nobel Prize to Prime Minister Abiy Ahmed attracts to this process. I welcome the wisdom of this initiative.
T.D.L.: Since the beginning of his mandate, the Prime Minister of Ethiopia has taken steps to promote national reconciliation and strengthen the rule of law. What do you think is the most significant impact of these measures?
H.E.H.T.S.: Ethiopia is a very old country, older than France, and, like France, has experienced a succession of political regimes. It went from a system that can be described as feudal to an absolute monarchy that then gave way to an emphatically communist dictatorship and then to an authoritarian state. Unfortunately, it had never experienced democracy until Prime Minister Abiy Ahmed came to power.
The first significant steps in his mandate reflect an awareness of the need to change Ethiopia's governance and adapt it to the demands of the people as these exist in the twenty-first century. This consisted in revising laws considered to be restrictive to the exercise of democratic rights: reforms were enacted to guarantee the independence of the judiciary, all imprisoned journalists were released and measures were adopted in favour of press freedom. Unprecedented initiatives were also taken to liberalise the political space: political prisoners were released and opponents in exile, including those who were involved in armed struggle, have been encouraged to return.
In addition, appointments to the highest offices of the State have been decided based on criteria of integrity, with a view to promoting parity free of partisan bias, as evidenced by the appointment of Ms Birtukan Midekssa, an opposition figure, to head the National Electoral Board of Ethiopia (NEBE).
All these changes have led to tremendous progress in strengthening national cohesion. They have truly transformed the relationship between citizens and the Ethiopian State, and between citizens themselves. This illustrates the profound transformation that Ethiopia has been going through for just over a year.
« The process that has begun in Ethiopia is irreversible in my view »
T.D.L.: What is your view on this democratization and liberalization process?
H.E.H.T.S.: In the context of a very profound process of transformation like the one we are undergoing in Ethiopia, there will always be some kind of resistance. Nevertheless, there is a strong will on the part of our State, our Government and the vast majority of the Ethiopian people to move forward on the path to democracy. Democratic culture is progressively taking root. The process that has begun in Ethiopia is therefore irreversible in my view.
T.D.L.: To what extent do you think a reform of the Ethiopian federalist model could be envisaged?
H.E.H.T.S.: These kinds of questions are, of course, fundamental and merit consideration. However, they are for the Ethiopian people to decide on in a democratic framework. As the President of Ethiopia, Ms Sahle-Work Zewde, recalled in her opening speech at the annual session of Parliament, general elections are due to be held in 2020. They will provide an opportunity to engage in a wide-ranging debate on the projects and reforms that need to be implemented in order to ensure the future development of our Republic.
T.D.L.: As a key player in regional stability, Ethiopia has supported Sudan's democratic transition. What is your perception of the progress of this process?
H.E.H.T.S.: Not only did our country support the transition process in Sudan, but Prime Minister Abiy Ahmed visited Khartoum on 17 August 2019 to witness the signing of the "constitutional declaration". He has given this process his full backing, and the European Union has also taken part. I can even say that he has embraced it personally with the aim of helping Sudan reconcile.
This agreement has enabled Sudan to find a political compromise that has stabilised the country, opening up new opportunities for its youth, the democratisation of its institutions and its future economic development. We are very pleased with the appointment of Prime Minister Abdallah Hamdok on 21 August 2019. We are confident there will be a positive outcome for the political transition that has been initiated and that it will have an impact on the entire region and, in particular, on Ethiopia. Sudan is an important bordering country for Ethiopia and we are fully disposed to continuing our assistance to the various Sudanese parties in their efforts.
T.D.L.: One year after the signing of the peace agreement of 13 September 2018 in Addis Ababa, the transition in South Sudan is struggling to materialise. How does your country plan to continue its mediation? More broadly, how do you think the Intergovernmental Authority on Development (IGAD) can help to step up the process of stabilisation that seems to gaining momentum in the region?
H.E.H.T.S.: We obviously aspire to promoting peace throughout the sub-region. We are therefore ready to work towards this goal and make our contribution through any initiative that may be deemed useful by the various parties. Our wish is to promote the outcome of a sustainable political compromise in South Sudan.
On a more general level, I am convinced that the peace we have agreed with Eritrea has sent a strong signal. Much progress has been made in South Sudan, but this progress must now take the form of concrete measures if the Horn of Africa is to continue its integration process with confidence.
I would also like to point out that our contribution to stabilisation is mediated through IGAD, the leading sub-regional organisation, and of which Ethiopia is the chair. It is in fact the most relevant tool for promoting dialogue in the region, but also for implementing development projects. There is no doubt that it is now fully playing its role, both in terms of economic integration and in terms of strengthening security, in coordination with the African Union, which is the mother institution shared by all sub-regional African organisations.
T.D.L.: The momentum for stability and peace being generated by Ethiopia has opened up new opportunities to reinforce economic cooperation in the Horn of Africa. How would you describe these opportunities? More specifically, what kind of impact could they have on the Ethiopian economy?
H.E.H.T.S.: The peace agreement concluded between Ethiopia and Eritrea is undoubtedly a very important step forward in promoting the integration of all economies in the sub-region. Ultimately, our efforts are entirely focused on this objective, because the prosperity of our peoples will only be possible if this process is brought to fruition.
In the case of Ethiopia, access to Eritrean ports, as we have mentioned, is one aspect of the positive economic consequences of peace. But other access routes are also being considered. In this regard, we favour a diversified strategy. Our long-term objective is to enable the various regions of Ethiopia to use the best adapted and most cost-effective port infrastructure in the sub-region in terms of proximity.
As you know, Ethiopia occupies an important place in the Horn of Africa because of its central geographical position, its demographic weight with a population of more than 100 million, and its economic vitality. Ethiopian GDP growth has averaged almost 10% per year over the past 15 years. This performance is the result of considerable investments aimed at strengthening the living conditions of the Ethiopian population. These efforts have strengthened our capacities in the areas of road, energy, rail, electricity, water supply and sanitation infrastructure, but also in the social, health and education sectors.
In the space of twenty years, Ethiopia's GDP has grown from $10 billion to over $100 billion today. This means that our needs have grown considerably, including in terms of port services. The countries around us with access to the sea will therefore benefit just as much from the future expansion of our economic exchanges. At its current rate of growth, the Ethiopian economy will reach the size of a European economy within 20 years. This trajectory will have an impact on the entire region.
T.D.L.: Ethiopia has launched an economic "liberalisation" process. What are your expectations regarding the partial privatisation of some public companies? More specifically, what timetable has been planned to open up the national telecommunications company, Ethio Telecom, to the private sector?
H.E.H.T.S.: As I have already stressed, Ethiopia has experienced very strong growth over the past 15 years. This was predicated primarily on massive investments in strategic infrastructure. Even if this effort must be continued, we now have a solid foundation to ensure our development. However, we must now make room for the private sector to step in so that this infrastructure can now be profitable for the Ethiopian people and fully contribute to driving our economy.
It is in this context that our government has launched reforms to further open up our economy to private companies, so that they can take their full place in this process. Large Ethiopian public companies shall therefore be opening up their capital. It is important for us that they can count on international partners of repute in order to develop their potential, accelerate their modernisation and attain the best international standards.
The programme announced by our government ranges from full privatisation for some companies and partial privatisation for others. It is being implemented on the basis of a closely studied and transparent process, under the supervision of a high council and a technical team. International calls for tenders will be implemented in due course to ensure the successful outcome of the process.
You rightly mention the national company Ethio Telecom as it is the first company to be privatised. It is a flagship of our economy which, as you know, is very dynamic in the field of information and communication technologies. Its privatisation process is expected to take place in the current fiscal year concluding at the end of June 2020, as announced to the Ethiopian Parliament. Other public companies will follow later.
T.D.L.: In this context of a more open Ethiopian economy, what new measures are planned to facilitate access for foreign investors? How does the creation of multiple industrial parks contribute to making your country more attractive?
H.E.H.T.S.: Major reforms have been implemented to create favourable conditions for a more open economy. First, by privatising a number of public companies, as I have just explained. In this regard, we are already seeing strong interest from foreign companies, including French ones. Second, reforms are being implemented to foster a better business environment under the leadership of the Prime Minister himself. The idea is to create an enabling environment to facilitate investment in Ethiopia and help foreign companies already operating there develop.
Industrial parks have been created across the country. Some already have many operators. We are encouraging potential investors to take an interest in them, as they represent one of the key mechanisms for the development of Ethiopian manufacturing and the industrialisation of our economy, which is a crucial step towards its future emergence
T.D.L.: What is your reaction to recent investments made by foreign companies, particularly French companies, in the agri-food processing or automotive manufacturing sectors?
H.E.H.T.S.: These investments clearly reflect the economic interest in our country. As proof of this, for example, I would like to mention the visit to Addis Ababa in September 2019 of a delegation of representatives from twenty-five French companies under the auspices of the Club Demeter, which federates important entities in the agri-food sector. This is one of the top priority areas identified by our government. They were able to meet with many Ethiopian officials at the highest level, including President Sahle-Work Zewde, and see first-hand the opportunities offered by the Ethiopian market. In addition to its demographic size, Ethiopia has significant agri-food potential, particularly in terms of arable land. We are quite willing to assist these potential investors in the realisation of their projects.
Our country also has a very dynamic textile industry. Some French companies are already present in our industrial parks. But there are many other sectors of activity that are conducive to deepening our economic cooperation with France, such as pharmaceuticals or tourism, whose future growth our government is making great efforts to foster.
After extensive renovation work, the National Palace reopened on 10 October 2019. Renamed "Unity Park", it now houses a museum, a cultural space, a zoo and an amusement complex. Our capital, Addis Ababa, is itself undergoing a transformation. The objective of the "Beautifying Sheger" Project is to make it a more ecological city, with the development of green spaces along its two main rivers, the first part of which is due to be completed in May 2020. In addition, a major hotel project has recently been launched.
Other projects are also being implemented in other parts of the country. In this respect, we are emphasising eco-tourism and the enhancement of our cultural and in particular our religious heritage. I am thinking, for example, of the city of Harar, which is a major site for the spread of Islam in East Africa, or of the churches in Lalibela, which France has made a commitment to restore, and I would like to renew our gratitude for this support. We aim to make tourism a key sector of the Ethiopian economy.
T.D.L.: During his State visit to Ethiopia on 12 and 13 March 2019, French President Emmanuel Macron and Prime Minister of Ethiopia Abiy Ahmed reaffirmed the two countries' commitment to establishing a privileged partnership. What form do you think it could take?
H.E.H.T.S.: We can say that relations between Ethiopia and France have reached an exceptional level. As I have already mentioned, cooperation between our two countries has taken a new step forward in economic terms. While bilateral trade remains modest for the time being, I am convinced that it will intensify. Our dialogue has been reinforced in this regard, as illustrated by the official visit of the French Minister for the Economy and Finance, Mr Bruno Le Maire, to Ethiopia on 22 July 2019 and, more recently, that of the Ethiopian Deputy Prime Minister, Mr Demeke Mekonnen, to France on 21 October. On that occasion, he participated with Mr Abebe Abebayehu, Commissioner of the Ethiopian Investment Commission (EIC) at the meeting of Medef International's France-East Africa Business Council.
We want more French companies to establish themselves on the Ethiopian market. But it is also up to them to make more of an effort to look at this side of Africa. Today, France is the fourth largest European investor in Ethiopia. Its trade balance with our country is largely profitable due to our acquisitions of Airbus aircraft. This surplus, which amounts to about $700 million, is its largest trade surplus in sub-Saharan Africa, which represents many jobs for France. In this respect, we wish to rebalance our trade, which can be achieved by establishing French companies in Ethiopia that could re-export their production to France.
Beyond the economic challenges, there is a willingness on both sides to maintain a strategic partnership at several levels. First of all, in terms of consultation on major international issues. We share a common vision in the fight against climate change. We are consequently working closely together for the effective implementation of the 2015 Paris Climate Agreement. We also have very strong cooperation in the fight against terrorism and extremism.
Prime Minister Abiy Ahmed has developed a close dialogue with President Emmanuel Macron on defence issues, which is materialised in the establishment of military cooperation. As a result, France is helping us to organise our navy and modernise our armies. When we take these various points into account, we can deduce that Franco-Ethiopian relations have reached a strategic level. This progress reflects our common desire to move in the same direction and to face, together, the challenges of a world undergoing profound change. As the host country of the African Union headquarters, Ethiopia is a strong supporter of multilateralism. We fully share this conviction with France.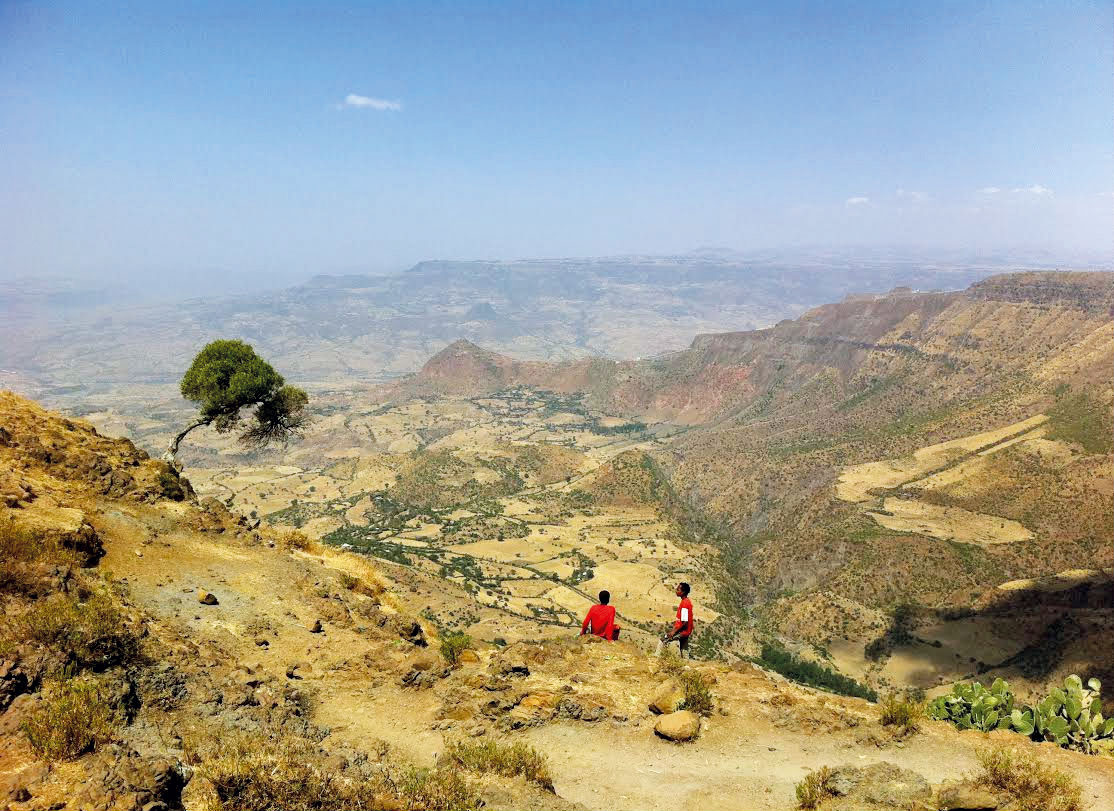 T.D.L.: You are also Ambassador, Permanent Delegate of Ethiopia to UNESCO. What are the priorities for cooperation between your country and this United Nations forum?
H.E.H.T.S.: Cooperation with UNESCO is indeed essential for Ethiopia, as it is, I believe, for a large majority of countries and in particular for those in the African Group. UNESCO's mandate covers areas that are very important for the progress of dialogue among civilisations and development: education, science, culture and communication. Its support is invaluable to us because of its know-how and ability to mobilise expertise, for example in the reform of our educational programmes, in the enhancement of our heritage and our technological potential, particularly with a view to bridging the digital divide. We are very pleased with the work accomplished so far by the Executive Director, Ms Audrey Azoulay. We wish to support her in her mission.
Finally, I would like to highlight the decision of 29 April 2019 to award the UNESCO Houphouët-Boigny Peace Prize to Prime Minister Abiy Ahmed. In addition. President Sahle-Work Zewde was appointed Chair of the International Independent Commission on the Future of Education at the launch of this UNESCO flagship project on 25 September 2019. UNESCO therefore represents an essential working platform for us to strengthen our international cooperation initiatives.